Are you visiting Tasmania and want a hassle-free, fully organised, half-day tour with an experienced guide that will transport you to our Raptor Refuge for a personal tour and show you other wonderful sights in the area?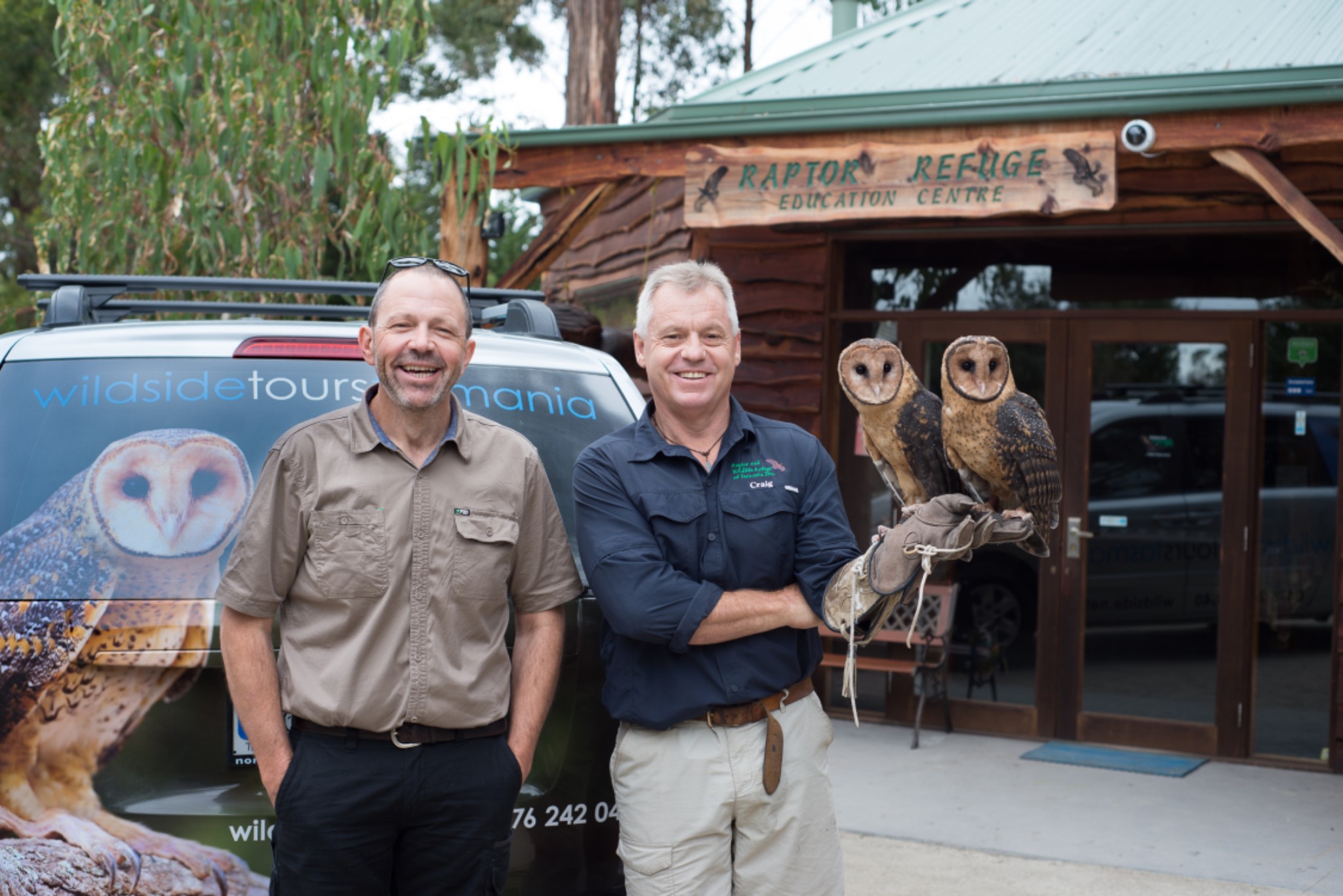 The Raptor Refuge is excited to have Wildside Tours Tasmania as our "preferred tour guide" for those of you seeking a fully packaged tour of the Raptor Refuge and the surrounding area including transport and Tasmanian snacks.
Wildside Tours Tasmania, owned and operated by Erin Hibberd, is a proud supporter of the Raptor Refuge. Erin was born in the central highlands of Tasmania and is passionate about Tasmanian raptors and sharing the wildside of this beautiful island with guests.
We're thrilled to be working with Erin and we especially love his "owl mobile".
For more information about Wildside Tours Tasmania, please contact Erin – all the details are below.
---
BOOKING DETAILS
DATES: All year round
DURATION: 3 hours
HIGHLIGHTS: experienced guide, up-close private wildlife encounters with Tasmanian Raptors, Tasmanian made snacks and mineral water
COST: From AUD$380 (for 2 guests) to $660 (for 6 guests)
QUERIES: If you have any queries, please contact Erin by phoning 0476 242 040 (+61476 242 040 for international callers) or by emailing tours@wildside.net.au
* Funds raised will directly benefit Tasmanian raptors *