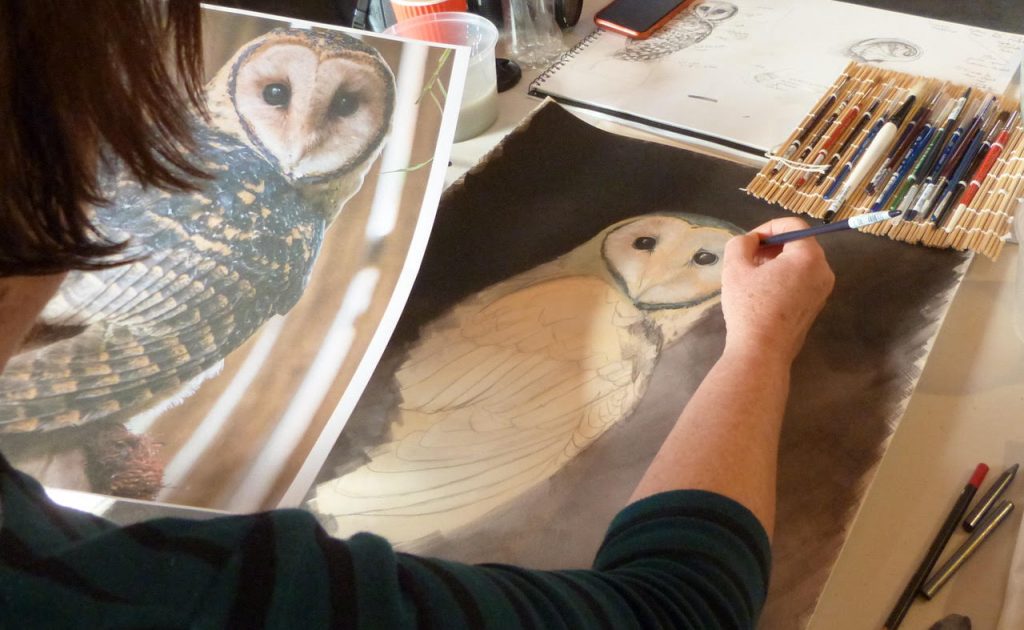 The Raptor Refuge is very excited to announce this wonderful opportunity for artists and lovers of Tasmania's magnificent raptors to us for a unique experience working with Tasmania's magnificent raptors and owls.
This is an exclusive opportunity limited to 12 participants to meet the man behind the Refuge, Craig Webb, for an intimate showing of selected birds plus an informative introductory tour.
Prior to the session you will be taken on a short tour around the refuge grounds to meet the raptors in residence, thereafter we will dive into the art of owl painting.
Everything you need will be provided including supplies, nibbles and professional owl models! (Please BYO beverages)
Details:
When: Saturday 28th August
Time: 4pm – 8pm
Cost: $120 per person
Where: Raptor Refuge (address will be sent upon booking confirmation)
Number of attendees: 12 people max
Please state any dietary requirements when making your booking.
All proceeds go towards the Raptor Refuge and helping our raptors to soar again!