Gift voucher – guided tour for 2 people
$150.00
This gift voucher entitles two people (either two adults or an adult and one child) to a guided tour of the Raptor Refuge. To redeem the gift voucher, the lucky recipient simply needs to book their tour via our website and apply the coupon code at the payment stage. The recipient can add extra people to the booking if they want, they simply need to pay the remaining amount once the gift voucher amount is deducted from the total. It is valid for one year.
We will email you the gift voucher within seven (7) days of your payment. If you have any concerns or questions about your gift voucher order, please email info@raptorrefuge.com.au.
It's a wonderful gift for a friend, family member or whoever you decide to give it to!
Description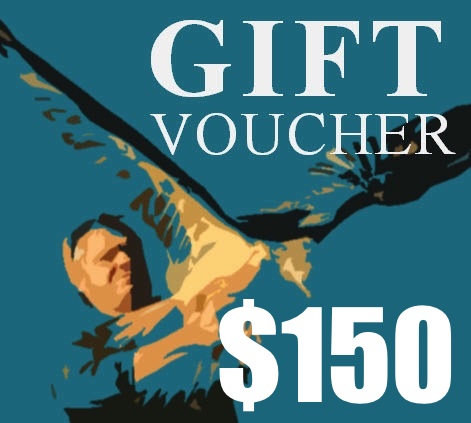 GIFT VOUCHER TERMS:
This gift voucher is for a guided tour of the Raptor and Wildlife Refuge of Tasmania.
It is valid for one use only within 12 months of purchase and cannot be redeemed for cash.
The entire gift voucher amount will be considered redeemed when it is first used.
It cannot be combined with other vouchers and is not valid with other promotions and offers.
If this gift voucher is lost, stolen or destroyed, a replacement may be provided at our discretion, if this gift voucher has not been used. Please contact us at info@raptorrefuge.com.au.