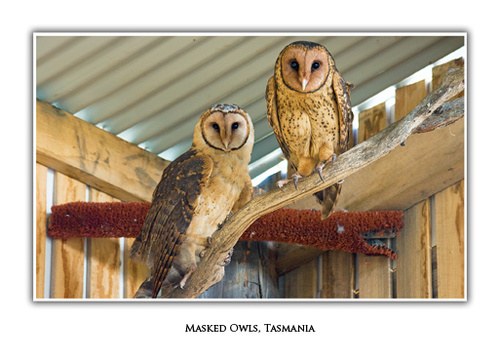 Raptor Refuge: Exclusive Photography Tuition
A unique opportunity to see Tasmania's endangered raptors up close and learn about conservation efforts undertaken at the refuge.
Raptor Refuge is very excited to announce a wonderful opportunity for artists, photographers and lovers of Tasmania's magnificent raptors to experience the inner workings of this working refuge in southern Tasmania.
Luke O'Brien will provide two hours of private tuition to suit your requirements. These workshops will run on demand, for any number of guests. There will be a minimum charge for 1 or 2 guests; discounted rates will apply for groups of 3 or more.
THE DETAILS

* Private access and photography tuition at the refuge.
* Exclusive access – all bookings will be run as private tours for you and your friends/family.
* Topics that will be covered and discussed include: Aperture and depth of field; ISO; focus and metering techniques and more. Notes will be provided.
* The workshop is for all levels of photographers. Beginners will benefit from a great deal of 1 on 1 time with Luke and experienced shooters can enjoy this rare opportunity to access the Refuge.
BOOKING PROCEDURE
DATES: All year round (bookings essential!)
COST: $475.00 for minimum 1 OR 2 people. Small groups please enquire.
TIMES: Mutually agreed in advance.
BOOKINGS: Contact Luke to discuss dates.
* Funds raised will directly benefit the raptors of Tasmania *