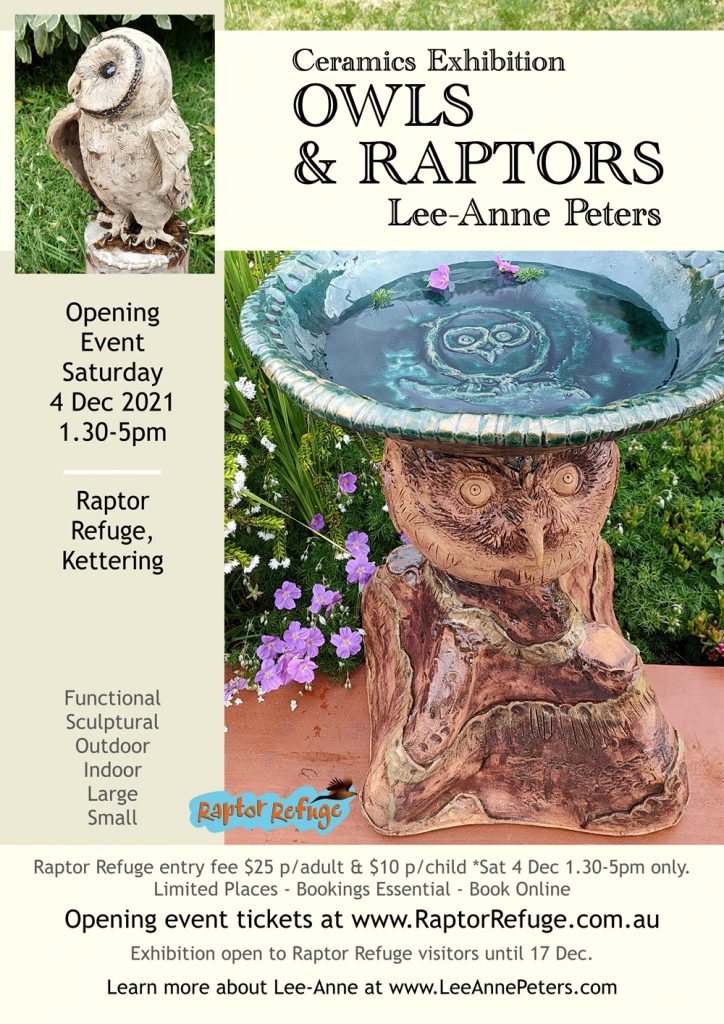 Lee-Anne Peters' admiration for our Tasmanian Raptors is obvious from her sculptural artworks. Her attention to detail and the character she can achieve within her art inspires many – even other artists. Lee-Anne produces award-winning ceramics, and in this 'Owls & Raptors' exhibition she will dazzle you with her variety of creations. From large outdoor sculptural works, to more delicate hand-painted cups, Lee-Anne has paired up with the Raptor Refuge to present to you her first major solo exhibition. This event will be sure to appeal to raptor lovers of any age.
Smaller items purchased can be taken with you on the day, and larger works can be picked up once the exhibition has concluded.
Sat 4 Dec 2021
1.30pm – 5pm
Flute choir from 2-2.30pm and 3-3.30pm
Raptor Refuge entry fee – $25 p / adult – $10 p / child – during this special opening event only (Sat 4 Dec 1.30-5pm).
Limited Places Only.