Contact us
Raptor Rescue Hotline – if you find an injured or deceased raptor in Tasmania, urgently call the hotline
1800 727 867 (1800 RAPTOR) strictly NOT FOR GENERAL ENQUIRIES Alternatively, you can email Craig.
For booking or general enquiries please check our FAQs (below) – if these do not help please call Juliet 0439564182
General enquiries – including roosters, bookings, etc
Email info@raptorrefuge.com.au
Membership enquiries
Email members@raptorrefuge.com.au
Volunteer opportunities
Email volunteer@raptorrefuge.com.au
Our technical advisor
Nick Mooney
Email nickjmooney@gmail.com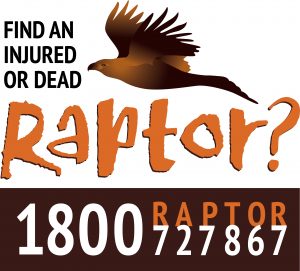 FAQs
Q: Can I book a tour last minute?
A: Unfortunately no, bookings need to be made at least 12 hours in advance. This gives us time to plan our day around bookings.
Q: Can I touch or hold a bird during my tour?
A: No, the birds at the Refuge are wild and are not trained to be handled by visitors. We do have taxidermy specimens that can be handled.
Q: I have booked a tour but have not received a confirmation email, can you please help?
A: A confirmation email was automatically sent to the email address you provided during the booking process. Please check your spam/junk folders as sometimes it ends up there
Q: Do I have to book a tour to visit the refuge?
A: Yes, all visitors must book prior to their visit and be accompanied by a Raptor Refuge Guide.
Q: Is the cost of your Walk and Talk Tours $160 for each person?
A: No, the standard cost of our Walk and Talk Tours is $160 – this covers the first 2 people. Extra adults are $65 and extra children are $35 each.
Q: I am a solo visitor, do I still need to pay the whole $160?
A: Yes, our tours are $160 and this covers up to 2 people.
Q: I have already booked my tour in advance but would like to add extra people, is this possible?
A: Yes, we are happy to add more people to your booking with at least 12 hrs notice. Please email us with your booking number and how many extras you would like to add – info@raptorrefuge.com.au
Q: How do I book a Walk and Talk Tour at the Raptor Refuge?
A: All bookings must be made via our website under the 'visit us' section and are done via credit card payment.
Q: Does the refuge have any discounts for pensioners or others?
A: As we are a not-fo-profit organisation, we do not offer any discounts.