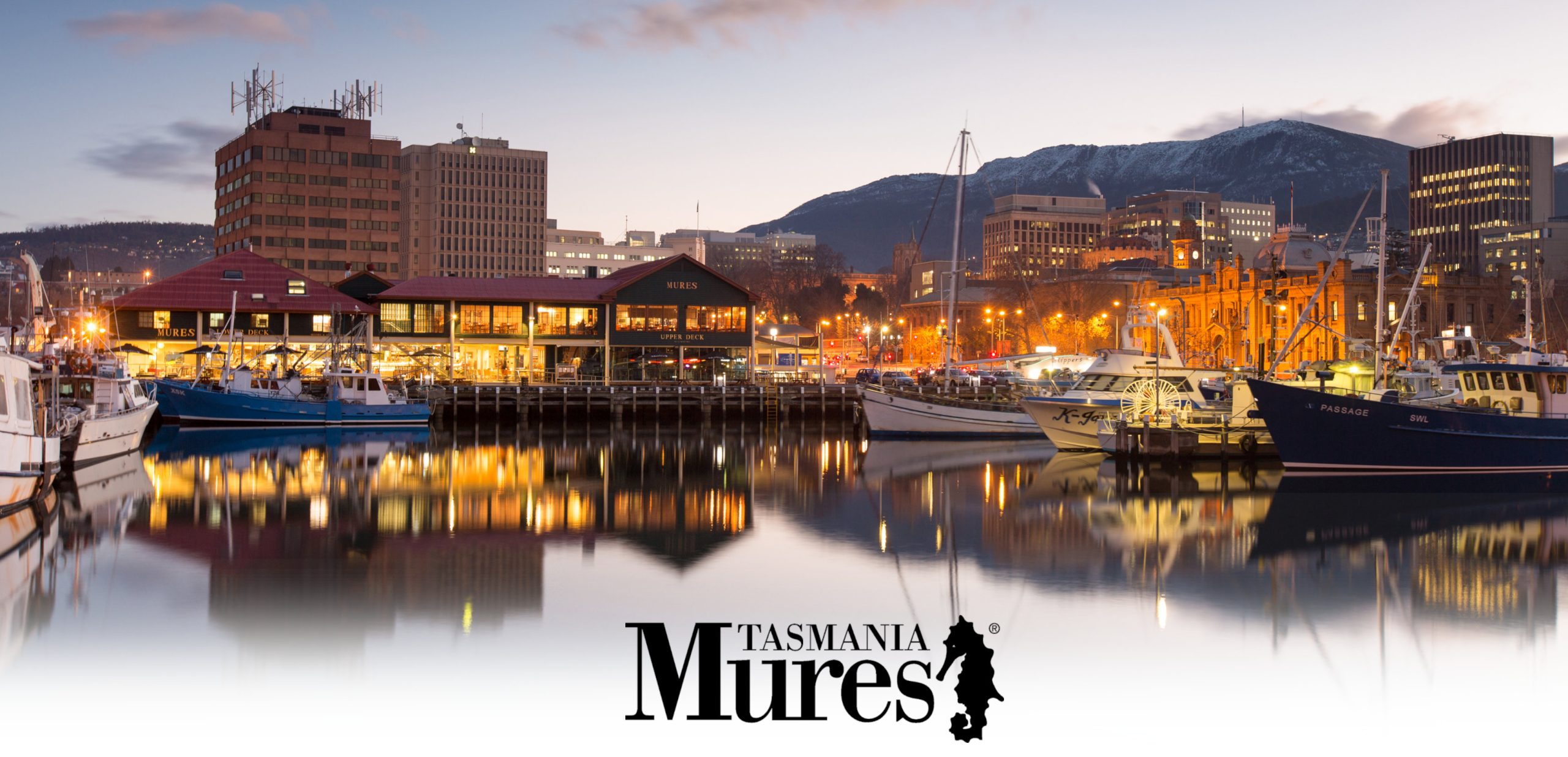 Mures Tasmania is a fully integrated, family owned and operated business synonymous with fresh, sustainable, local seafood and hook-to-plate practice. Mures was first founded in 1973, when George & Jill Mure opened Mures Fish House in Hobart's historic Battery Point. To source quality, fresh, local seafood George went fishing. Spending three days a week at sea catching fish for customers and three in the restaurant running double shifts, George and Jill began Mures hook-to-plate philosophy.
In 1987, at the site of retired apple sheds on Victoria Dock, George and Jill designed, built, and opened Mures Fish Centre which is home to three award-wining restaurants: Mures Upper Deck, Mures Lower Deck and Pearl + Co. Today some 50 years on, Mures Tasmania incorporates the three restaurants, two fishmongers retail outlets, two custom-built fishing vessels, Diana & Selkie, an exclusive wine range, and an educational program for schools. Mures also established a wholesale and processing business branch in Cambridge, Mures Fishing. This facility oversees all fishing operations, wholesale & retail services, and the production of Mures Gourmet Product range. In 2022, the Mure Family was inducted into the National Seafood Industry of Australia's hall of fame. With upwards of 130 staff employed across all departments, Mures is an icon of the Hobart waterfront and continues to champion sustainability, incredible premium seafood, and the Tasmanian experience.
Mures Tasmania in collaboration with Raptor Refuge
Raptor Refuge is very excited to announce that our long-time supporters, Mures Tasmania, is running a fund raising campaign to aid our vital work here at the Refuge. In support of our cause, Mures now has donation boxes at each service counter in their Lower Deck bistro for anyone who would like to make a donation.
Raptor Refuge and Mures have had a long standing relationship going back over two decades. Mures have been fantastic and staunch supporters of Raptor Refuge since its' inception and have been sponsors in our amazing fundraising calendar, which is into its 17th consecutive year. Their contribution to our cause even extends to the release of some of our injured raptors, with a number of White-bellied Sea Eagles being released off the bow of 'Diana' – Mures' state of the art fishing vessel. Their support and commitment to Tasmanian raptors and the environment is simply outstanding.
Connect with Mures Tasmania:
Socials | @murestasmania | www.mures.com.au
Socials | @pearlcohobart | www.pearlandco.com.au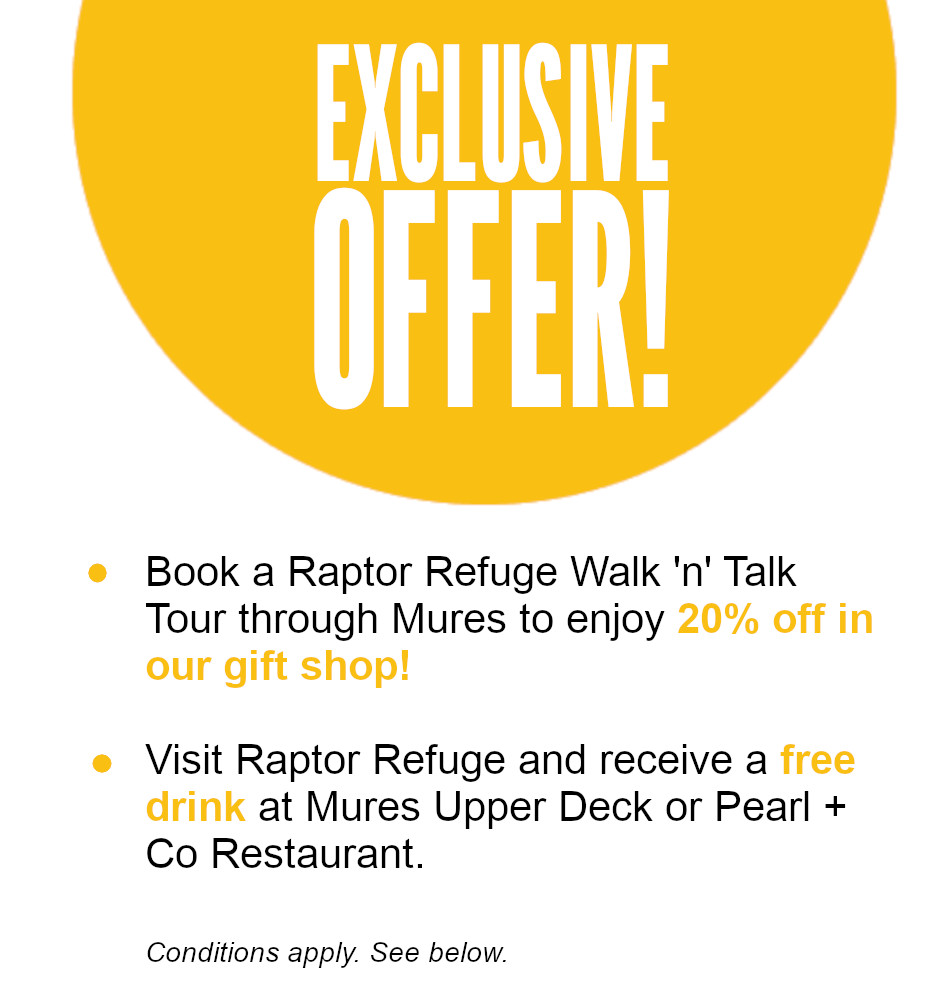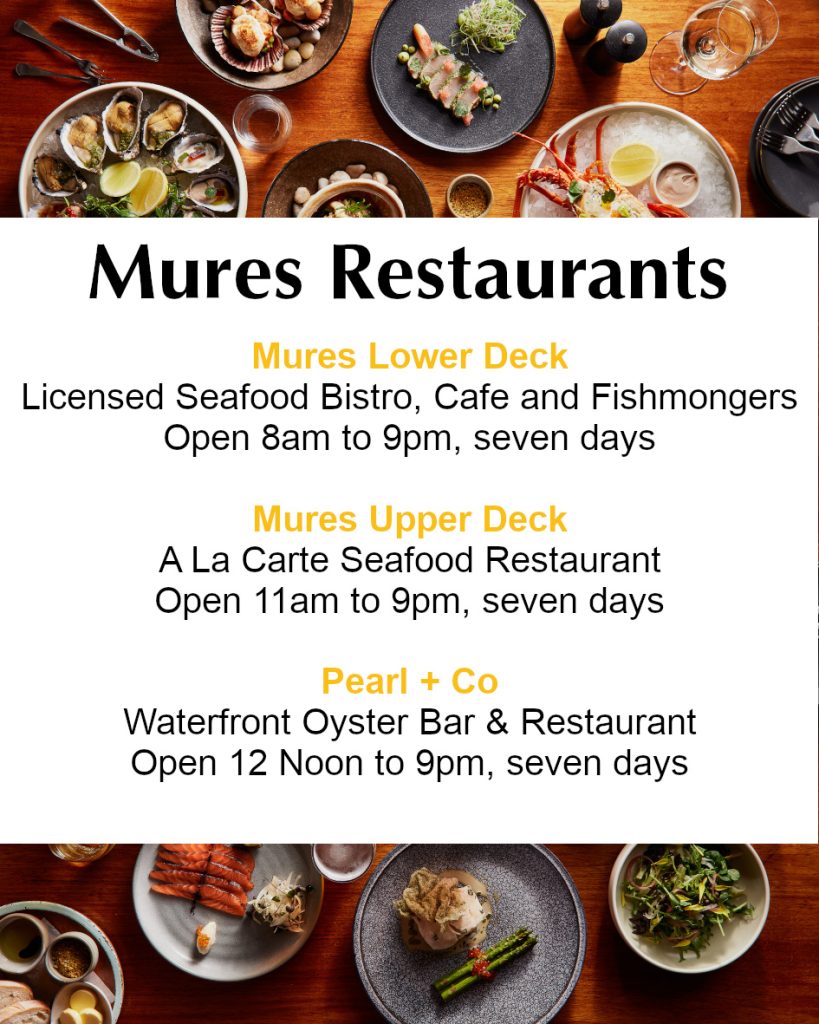 Promotional terms and conditions:
Walk 'n' Talk Tour – this offer is available for a limited time only to patrons of Mures Tasmania. This offer can be claimed by scanning the QR code located on our Raptor Refuge signage at Mures Lower Deck. This promotion can be claimed once per person and provides a 20% discount in the Raptor Refuge gift shop.
Free Drink – This offer is available to Raptor Refuge guests over the age of 18. Guests may collect a Mures drink card during their visit to the Raptor Refuge. This drinks card is redeemable for one beverage (as specified on the card) at either Mures Upper Deck or Pearl + Co Restaurant. This card expires 3 months from the date of your tour at Raptor Refuge.