About Us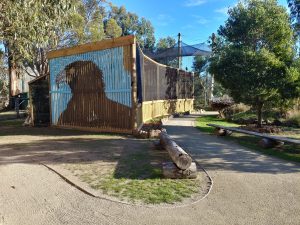 History
The Raptor Refuge Inc. is a not-for-profit organisation established by Craig Webb on a 20-acre property overlooking Kettering and the D'Entrecasteaux Channel. In 1997 Craig returned to his birthplace of Tasmania after many years in the Kimberly working as a veterinary nurse and involved in all facets of wildlife care, he registered as a licensed wildlife carer with Nature Conservation branch of Tasmanian Department of Primary Industries, Parks, Water and Environment (DPIPWE).
This inspiring Refuge clearly reflects our dedication to caring and protecting Tasmania's natural wildlife, and the proximity of the Refuge to the birds' natural habitat is a great advantage to rehabilitation. The planting and mulching of many native trees also provides a more natural Bushland setting and privacy.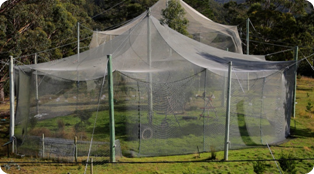 The outstanding feature of this facility is three of the largest raptor flight aviaries in the Southern Hemisphere, purpose-built to flight train Wedge-tailed eagles, Sea-Eagles and other birds, during their recovery from injury. The third massive flight aviary has increased flight facilities considerably, as we now have an in-house policy not to mix Sea-Eagles with Wedge-Tailed Eagles not to mention that these birds need a lot of care and often considerable time for rehabilitation. The nets are salmon netting from the aquaculture industry and are 21m high at its peak and 26m wide.
Along with the three huge flight aviaries there is a large owl aviary and nine slatted aviaries to house many and varied species of raptors, with one bank of aviaries built solely for quarantine purposes. These aviaries are proving to be a wonderful facility, and the water catchment plan is highly successful, providing a much needed resource for the Refuge.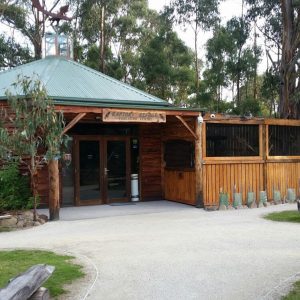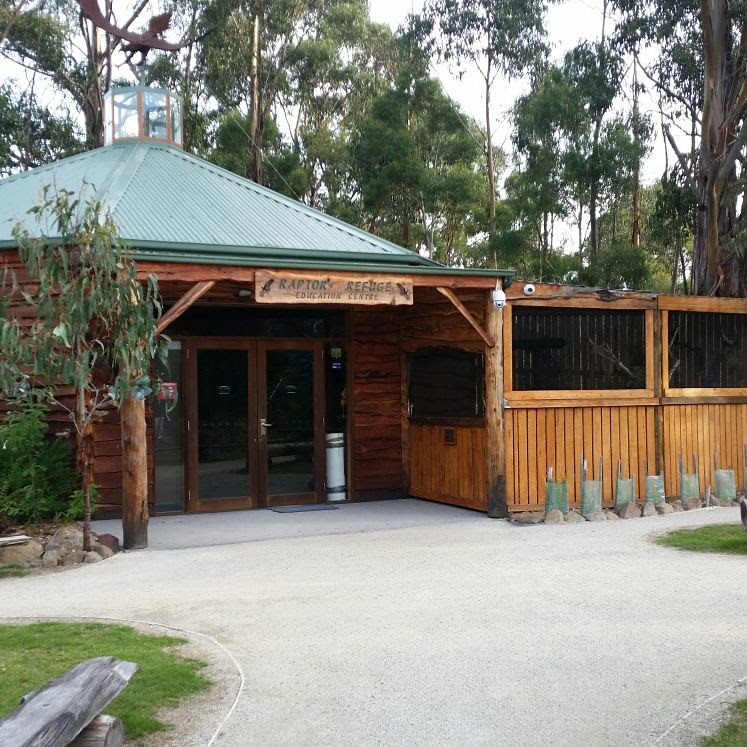 An Education Centre has also recently been completed. The purpose-built Centre is an amazing, octagonal structure, with an inspiring steel eagle sculpture by Keith Smith adorning the top of its glass turret. Contact us to arrange a visit to the education centre.