Ok Raptor lovers, here it is...our simply stunning and greatest Raptor refuge calendar yet, the 2016 Edition is now available please click here& support Tassie's  Awesome raptors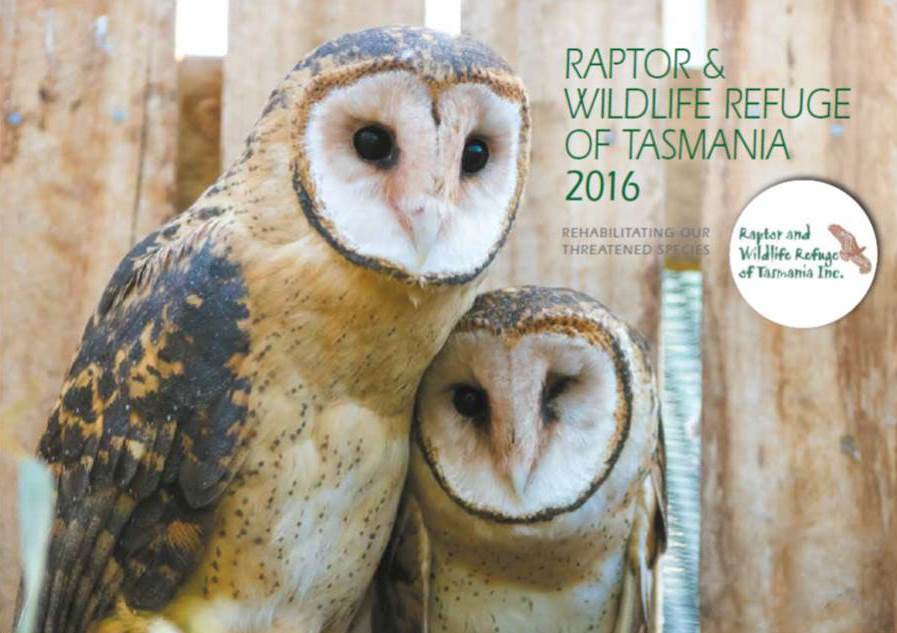 Membership
We depend on the generosity of the public to continue our mission. The easiest way for you to help is with an annual membership, collectively your donations help us immensely, so please  join us today.
---
Successful Raptor Refuge Display held at the Channel Heritage Centre

For the first time, those who have never visited the Raptor Refuge enjoyed the opportunity to learn about the important work the Refuge does to protect Tasmania's raptors. Visitors browsed through information about the rehabilitation aviaries and unique Education Centre.

Photographs and display cases of sensitively preserved raptors, their talons, tails, legs and wings, provided a close-up view to visitors.

The display drew attention to the Refuge and encouraged the public and more school groups to visit the facilities. Special workshops, tours and educational presentations are now available by booking online at www.raptorrefuge.com.au.

Situated in Kettering, the Raptor Refuge consists of large flight aviaries and slatted aviaries designed to house injured raptors from all over Tasmania. The Education Centre on site is full of interesting raptor-related items and provides a venue for school groups and others to learn about raptors, to ensure their ongoing survival.

School children were encouraged to colour pictures of various raptors and almost 100 drawings were turned in, many remaining pinned up as a part of the display.  The winning colouring of an owl (picture below) by a 10 year student has won their school a discounted education presentation at the Refuge. The second hand drawing of a Brown Falcon receives a special award for 15 and above.

Raptor refuge video

This short video gives an insight as to what we do here at a "Working Raptor refuge.. showcases our partnerships and highlights our goals and visions

Make a TAX DEDUCTIBLE Donation 

Make donation for Raptor Refuge via WildCareTas.org.au

WILDCARE Inc has established the WILDCARE Raptor Rehabilitation and Research Fund as part of the Wildcare Gift Fund to support the care, rehabilitation, release and conservation of Tasmania's birds of prey, in partnership with Raptor and Wildlife Refuge Inc (Kettering Tasmania).