Ok Raptor lovers, here it is...our simply stunning and greatest Raptor refuge calendar yet, the 2016 Edition is now available please click here& support Tassie's  Awesome raptors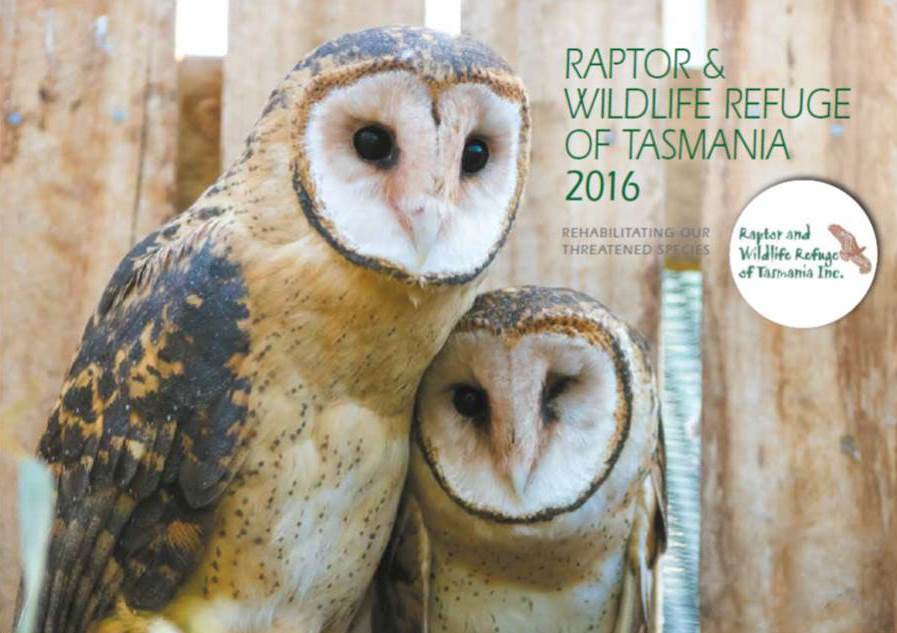 Membership
We depend on the generosity of the public to continue our mission. The easiest way for you to help is with an annual membership, collectively your donations help us immensely, so please  join us today.
---
This amazing painting is by celebrated Tasmanian wildlife artist Katherine Cooper, she has named it " Celeste and Patch" A Love Story;
These 2 beautiful Tas masked owls are permanent residents at the refuge due to Disabilities but they are ambassadors for their species and are paired up in a lovely aviary, they seem happy and content and we offer them a huge variety of tucker and change their aviary furniture on a regular basis to enhance enrichment. This amazing artwork is now available as a print ..... Thank you Katherine for wonderful support of this Iconic Tas species(on threatened list) and for your continued support to the Raptor refuge
Raptor refuge video

This short video gives an insight as to what we do here at a "Working Raptor refuge.. showcases our partnerships and highlights our goals and visions

Make a TAX DEDUCTIBLE Donation 

Make donation for Raptor Refuge via WildCareTas.org.au

WILDCARE Inc has established the WILDCARE Raptor Rehabilitation and Research Fund as part of the Wildcare Gift Fund to support the care, rehabilitation, release and conservation of Tasmania's birds of prey, in partnership with Raptor and Wildlife Refuge Inc (Kettering Tasmania).