Ok Raptor lovers, here it is...our simply stunning and greatest Raptor refuge calendar yet, the 2016 Edition is now available please click here& support Tassie's  Awesome raptors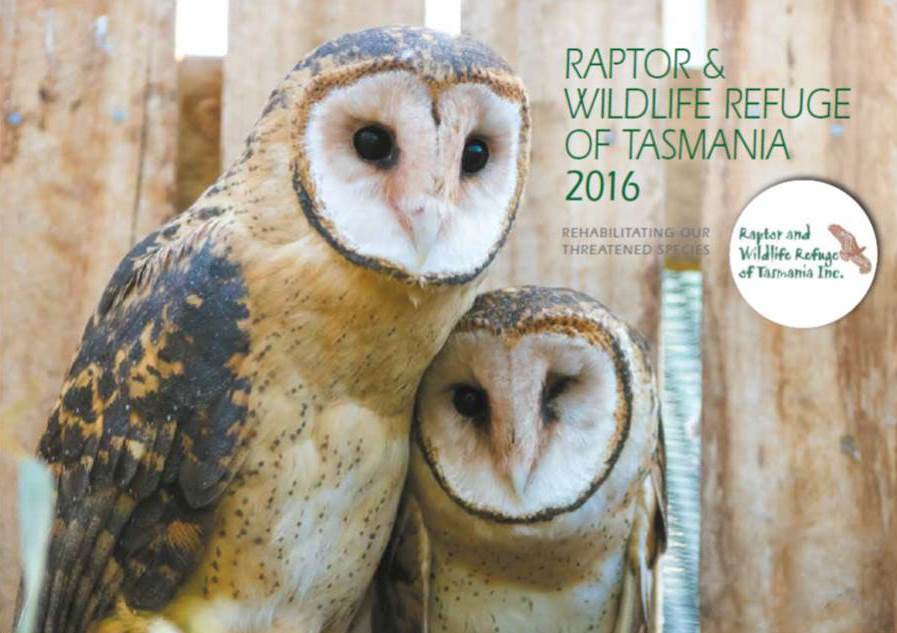 Membership
We depend on the generosity of the public to continue our mission. The easiest way for you to help is with an annual membership, collectively your donations help us immensely, so please  join us today.
Our AGM for 2015 is at the Education centre Raptor refuge 10.30 am Nov 21st members are welcome.
---
Want to help satellite track Wedge-tailed eagles???

Do you know 100 PEOPLE with $90 EACH?

You may have heard that I'm currently running the 'Where Do Wedgies Dare?' crowdfunding campaign, which aims to raise money to cover the cost of satellite tracking juvenile wedge-tailed eagles to help further our understanding of eagle movements and survival. This campaign is still going, but with only 21 DAYS LEFT, I need YOUR HELP to get across the line!!!!

The way crowdfunding works is people pledge a nominated amount of money and in turn receive a FABULOUS, UNIQUE reward, like:

* An exclusive signed photo of A Wedge-tailed Eagle feeding her chick

* A signed DVD of my last documentary 'Where Do Eagles Dare?'

* An 'All about Eagles' guest presentation to your school or community group

* A day out in the bushland of the wonderful Perth Hills helping me with eagle research

Pledges are tallied up and if they reach the $18000 target, that money is donated to my cause. If we fall short, however, no money changes hands.

If you haven't pledged yet but are willing to jump on board and HELP THESE EAGLE FLY, please visit this link and pledge today!

http://www.pozible.com/wedgietracking

With $9000 left to raise, all I need is 100 people to pledge $90 each, and we are home and hosed!

A huge THANKYOU to those friends and family who have already donated. Your contribution to my ongoing eagle research (and thus, my work to reach and inspire a broad audience about the environment) is received with the warmest of thanks

If you know anyone else who might be interested in supporting this campaign, please FORWARD THIS MESSAGE to them! This is especially relevant to those of you with extensive lists of contacts who may be interested in being part of this unique journey tracking eagle movements!

Raptor refuge video

This short video gives an insight as to what we do here at a "Working Raptor refuge.. showcases our partnerships and highlights our goals and visions

Make a TAX DEDUCTIBLE Donation 

Make donation for Raptor Refuge via WildCareTas.org.au

WILDCARE Inc has established the WILDCARE Raptor Rehabilitation and Research Fund as part of the Wildcare Gift Fund to support the care, rehabilitation, release and conservation of Tasmania's birds of prey, in partnership with Raptor and Wildlife Refuge Inc (Kettering Tasmania).